I really shouldn't wait until it's later in the evening to write these blog posts, but here we are – later in the evening – and I'm writing this blog post. But that's okay, right?
Who am I kidding? It's my blog! I can write these any time I want. Even 3:00 in the morning! But I probably shouldn't do that unless I have insomnia or something.
So today, it's Day Six, and it's a Saturday. I made a new Utata Iron Photographer (the ice cream sundae shot), and so far, I've made a new IP every day. That has to say something about taking a Social Media Break, right? Clearly, I have a ton more creative energy, because I'm not wasting it on fake dopamine hits clicking Like and waiting for the next validation.
I do like this new block-based WordPress and I think everyone should take some time to learn it. If you go over to the WordPress.com side of things, you can even create a free personal blog! A great way to check things out.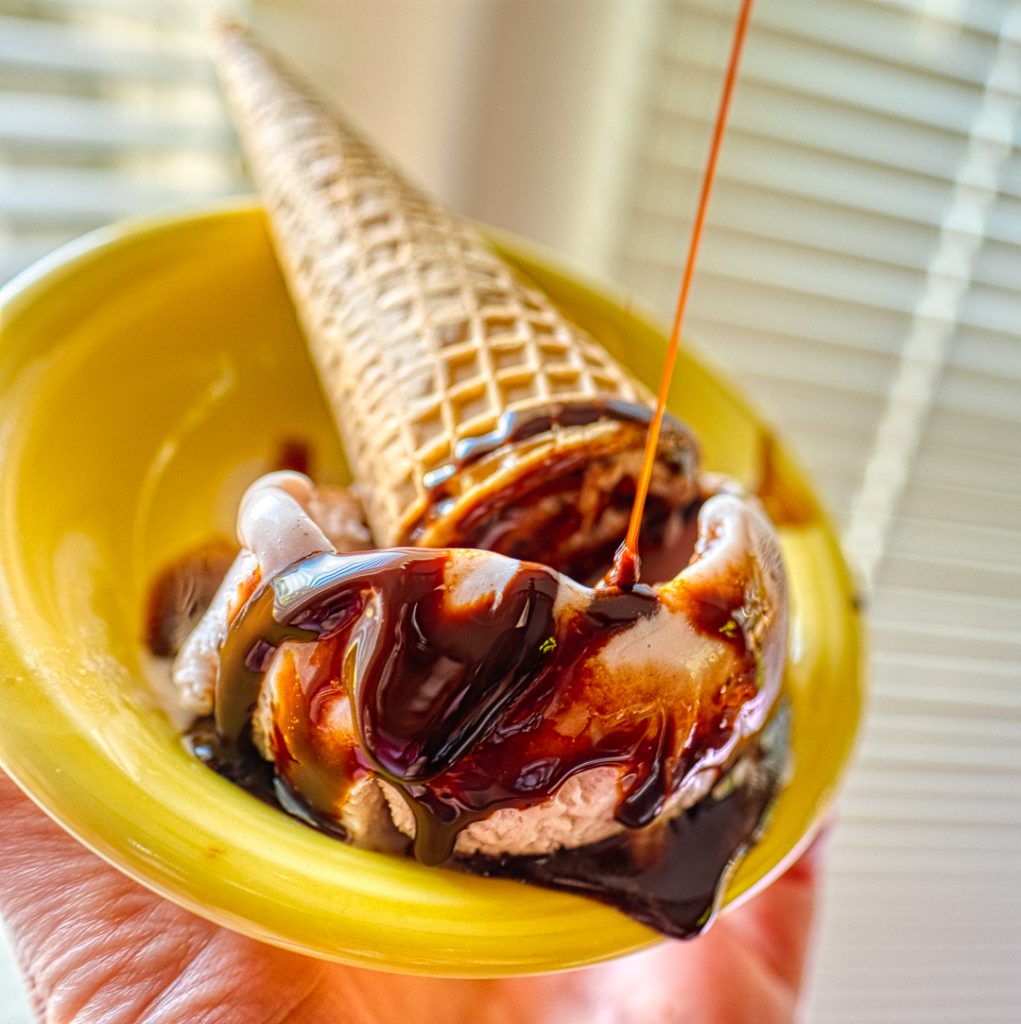 Okay, so, before I forget, let's talk about the difference between WordPress.org and WordPress.com. First, WordPress is a free open-source CMS (Content Management System), that you can install on almost any computer. With an Apache web server, you can serve the WordPress pages you've created, set themes, install plugins, the whole nine yards. That's called self-hosting. WordPress.org is where you learn about and download the free software. It's the same software that they user over on WordPress.com, to serve up pages, but those are hosted on WordPress.com servers. Lots of pros and cons for each. But it's good to know the difference. Maybe some day, I'll explain more about different WordPress things. But for now, it's late, and I'm tired, and I really just want to show you pictures of my dogs!
Did someone say dogs? Yeah, I totally said dogs. So, Lucy spent a lot of time out on the back porch today, which always makes me happy. Doesn't she have a pretty bandana? And I know I only got one picture of Annie today, but it makes me happy. This is called the "sploot" position, with back legs splayed. She's really getting into that toy, and her ball is only seconds away from being played with playfully, trust me!
Well, it's late, it's 11:11 pm, so I think it's time to wrap this up.
I'll leave you with one of my favorite drone shots from last year, showing off a pretty sunrise, and the Columbus, Ohio skyline off to the right.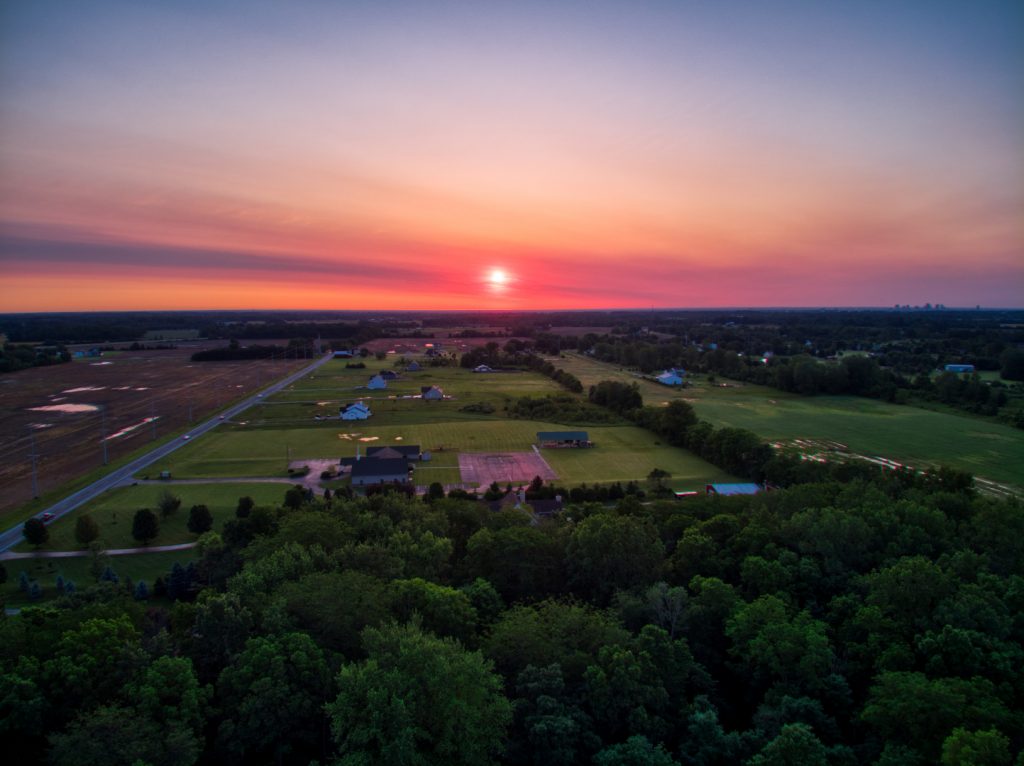 This was shot with my DJI Mavic Air, and I really need to take the drone up more regularly, now that it's not freezing outside. Hopefully get more fun images like this! Hope to see you tomorrow for Day Seven of my Social Media Break!