It's been a long day, I'm tired, so let's make this quick. Featured image is my dog, Annie, getting really close to the lens. She's a cutie. I took this picture a few days ago, and just got around to processing it. Been a weird week, and it's only Tuesday.
Watching the Fuji-X subreddit, and folks have been sharing pictures of the night sky, particularly The Milky Way. Unfortunately, my view of the awesome part of The Milky Way everyone else was capturing is obscured by my neighbor's tall house. So I just had to improvise and take a picture of the night sky, which is still pretty fun, but not Milky Way fun. Oh well.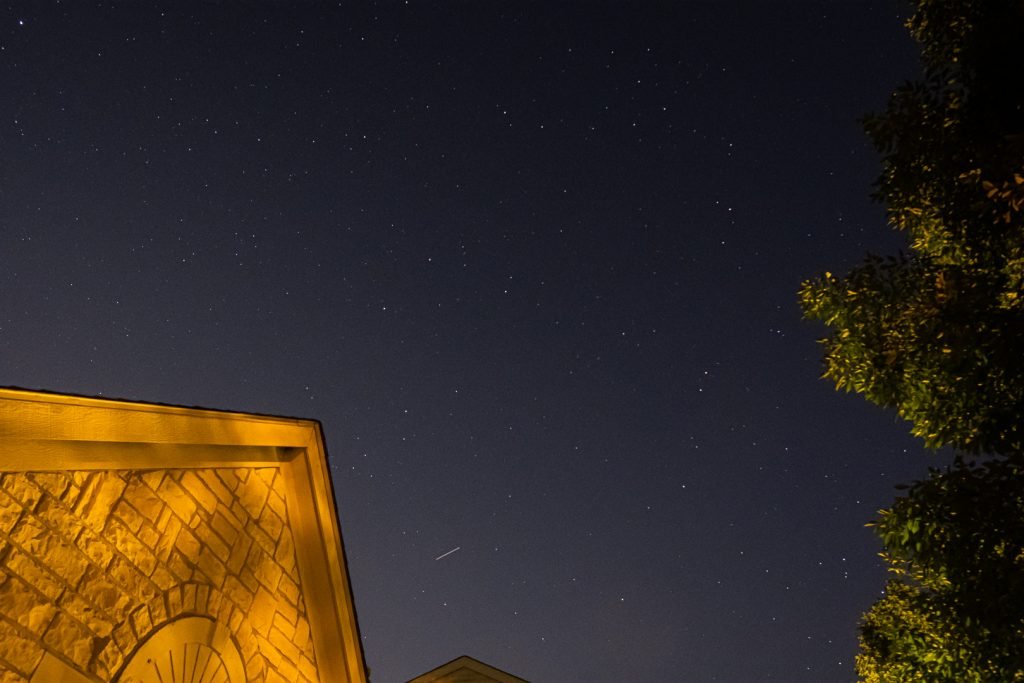 Also, I will leave you with a picture of Lucy in the entryway because she wants to be represented, appreciated and loved. She also wants the warm sun which she didn't get today (overcast and rainy on and off), but in this picture from a day or two ago, she enjoyed the sun. I think she wants to move to Florida. Me? I do not want to move to Florida. So we stay here, in Ohio.